Collins KWM2 Ham Radio For Sale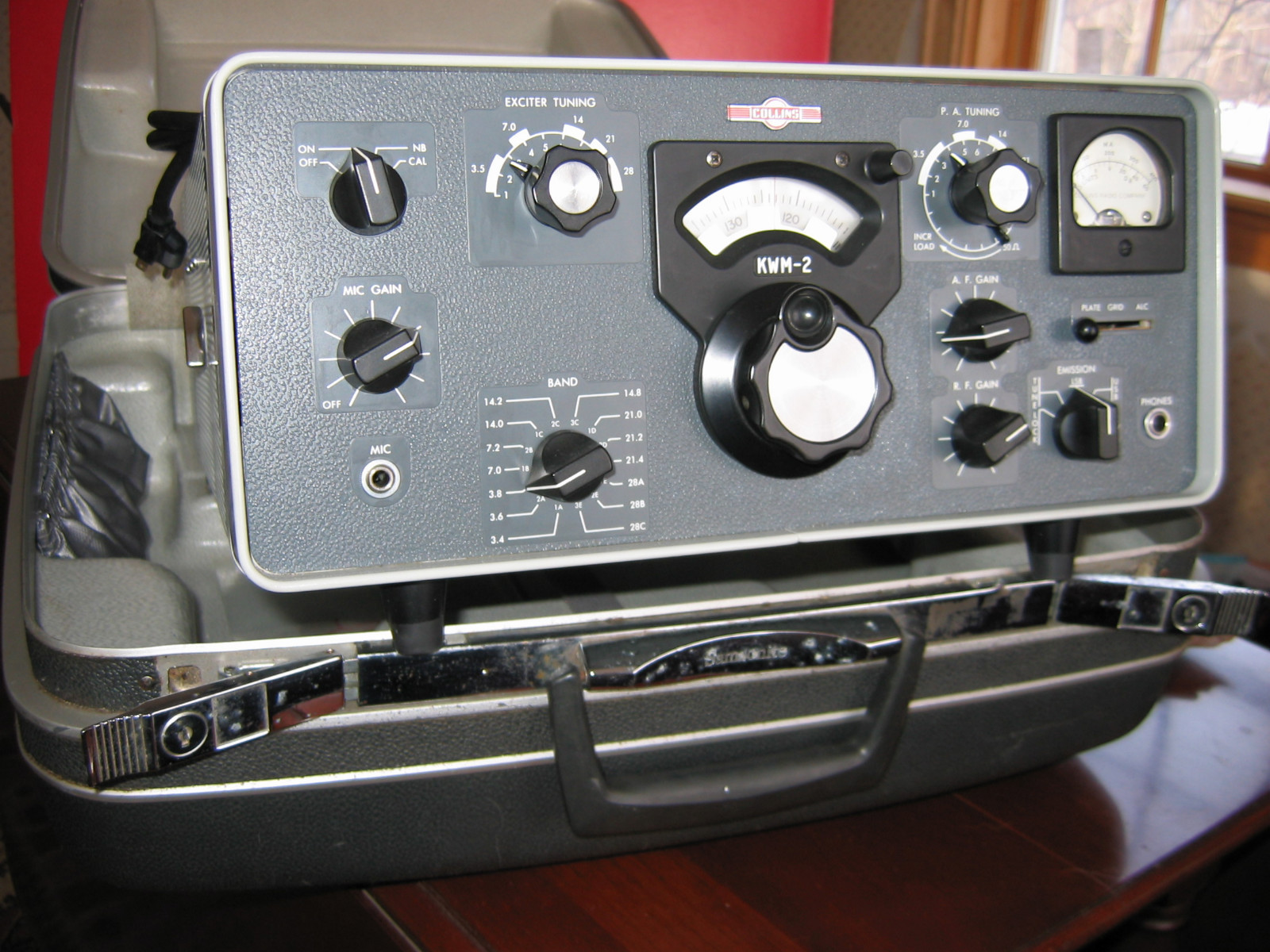 View All Collins Inventory For Sale - Here
The Collins KWM2 is a vintage SSB and CW tube type transceiver that was well beyond its time. It is rated for 175 watts SSB and 160 watts CW input (or just over 100 watts output). This model even came with a custom Samsonite suitcase to carry it in (back in the 60s and early 70s not having a separate transmitter and receiver was considered small and portable back then...lol). Not sure how much you want to lug around a 40 plus year old, tube type ham radio though. It's a pretty neat carrying case nonetheless. This was one of the finest American made ham radio models ever made and brings back a lot of history. This one is for collectors and those that appreciate vintage gear alike.
Being a tube type design, the Collins KWM2 has a beautiful receive and transmit audio that makes you just want to hear more. Although the design isn't modern by any means, it still holds its own today due to it superb specs made by a top notch company. For those unaware, this company also made much of the outstanding Rockwell Collins government and military gear and the quality was also transferred into their Amateur radio line.
Because of their age and rare to find in good condition today, and their history of being one of the better made tube type models for Amateur radio, the Collins KWM2 transceivers have kept their value. We often find good deals on them though. Check out current used inventory for sale at the link below.
View All Collins Inventory For Sale - Here